Below is a list of most relevant vendors. Use the search filters

via the top menu

to narrow your selection.

Should you need any help or a more detailed analysis, please reach out to us
SirionLabs

Recognized as one of the leading innovators in the contract lifecycle management space, SirionLabs focuses on helping global businesses transform how they create and negotiate smarter contracts, manage relationships with suppliers and customers, and make a lasting impact on their bottom line...

ContractPodAi

ContractPodAi, the leader in contract lifecycle management, streamlines the full spectrum of in-house legal teams' workloads — with One Legal Platform. Built in partnership with some of the most reliable technologies, including IBM Watson, Microsoft Azure, DocuSign, and Salesforce...

My Legal Einstein

My Legal Einstein, Inc. (MLE) is a software technology company headquartered in Palo Alto, CA that delivers the leading AI-powered Contract Execution Platform for the review, collaboration, negotiation, and execution of legal contracts. The Contract Execution Platform is available by...

Trakti Ltd

Trakti is a peer to peer contract negotiation and management platform integrated with the blockchain. Our platform automates your contract templates and lets you empower them with our smart contract technology, simplifying and streamlining the entire life cycle of commercial contract management. We...

Docskiff

Docskiff is a Systems Integration company that enables companies in their digital journey. Docskiff implements Contract Lifecycle Management (CLM), CPQ, and CRM solutions and built a smart contract and analytics platform to extract and migrate metadata and clauses. We also have custom...

Pergamin

DocuSign CLM

DocuSign's acquisition of SpringCM, now known as DocuSign CLM, helps accelerate its System of Agreement vision and broadens the solution beyond e-signature to the rest of the agreement process - from preparing to signing, acting on, and managing agreements. DocuSign CLM is bringing a new approach...

Oracle Corporation

Database vendor, with a lot of investments in Software over the last 25 years and SaaS vendor for CX, HCM, SCM, ERP, EPM and industry-specific applications for 12 years. Spending 5,5 billion US dollars a year in resource and development of our SaaS, PaaS and IaaS product portfolio...
Scroll down to view more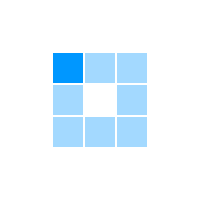 Loading more vendors...
View more
Our research has identified other applications that have indicated contract management functionality, but at this time we are awaiting further data.