Below is a list of most relevant vendors. Use the search filters

via the top menu

to narrow your selection.

Should you need any help or a more detailed analysis, please reach out to us
SirionLabs

SirionLabs, the SaaS leader in enterprise contract management (CLM), helps organizations manage the complete contracting lifecycle on a single, easy-to-use platform. Our AI-led, smarter contracting platform, SirionOne, unlocks the power of contract intelligence and brings enterprise teams together...

Precisely AB

Founded by business lawyers, trusted by legal departments, loved by operations. Precisely aligns the legal department with their business teams by intelligently enabling the business side to be more self-serve while still keeping them within legal's pre-approved guidelines. Their AI-powered...

Wolters Kluwer - Legisway

Wolters Kluwer is a global leader in professional information, software solutions, and services for the healthcare; tax and accounting; governance, risk, and compliance; and legal and regulatory sectors. With our all-in-one software solutionLegisway we are the market leader in Europe, serving more...

Contracts 365

Contracts 365 is the leading innovator in the CLM software industry. The Contracts 365 platform delivers cloud-based contract management powered by customers' existing Microsoft solutions ensuring the maximum level of security and functionality. In the age of digital transformation, Contracts 365...

ContractPodAi

ContractPodAi®, the leader in contract lifecycle management, streamlines the full spectrum of in-house legal teams' workloads — with One Legal Platform. Built in partnership with some of the most reliable technologies, including IBM Watson, Microsoft Azure, DocuSign, and Salesforce...

Join GmbH

Join GmbH creates solutions for internal and cross-company communication and collaboration. As a team of more than 90 experts with offices and offices in Magdeburg, Eisenach, and Dresden, as well as additional specialists in Frankfurt, Hamburg, and Munich, we help our clients to be more...

complon

complon has a proven 20+ year track record of experience in consulting and implementing Contract Management and ECM Solutions from mid-size businesses up to large international organizations. We have developed our innovative, digital complon Business Solutions based on the market leader for...

SimpliContract Technologies Inc

SimpliContract - a SaaS-based and AI-powered (NLP & OCR) end-to-end enterprise contract lifecycle management platform supports both buy and sell-side contracts.Built by technologists, lawyers & contract management experts - gives the best in technology, domain expertise &...
Scroll down to view more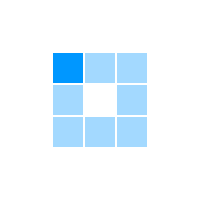 Loading more vendors...
View more
Our research has identified other applications that have indicated contract management functionality, but at this time we are awaiting further data.