Below is a list of most relevant vendors. Use the search filters

via the top menu

to narrow your selection.

Should you need any help or a more detailed analysis, please reach out to us
Mitratech

ContractRoom, founded in 2012, is an AI-enhanced enterprise negotiation and contract lifecycle management software platform that transforms the way decisions are made and deals get done. It streamlines the business and legal contracting operations for up to 90% faster (10x) and more compliant...

Webdox

Webdox is the leading company in Latin America providing Contract Lifecycle Management (CLM) solutions for managing agreements, supporting Spanish, Portuguese and English. Webdox helps your organization achieve fair, efficient, and transparent business relationships. We do it by innovating how...

SirionLabs

SirionLabs, the SaaS leader in enterprise contract management (CLM), helps organizations manage the complete contracting lifecycle on a single, easy-to-use platform. Our AI-led, smarter contracting platform, SirionOne, unlocks the power of contract intelligence and brings enterprise teams together...

Knowable

Knowable exists to give corporations revolutionary visibility into their executed contracts – the agreements that govern their business relationships and hold the answers to the critical questions that come up tens of thousands of times per year across sales, finance, legal...

ContractPodAi

ContractPodAi, the leader in contract lifecycle management, streamlines the full spectrum of in-house legal teams' workloads — with One Legal Platform. Built in partnership with some of the most reliable technologies, including IBM Watson, Microsoft Azure, DocuSign, and Salesforce...

My Legal Einstein

My Legal Einstein, Inc. (MLE) is a software technology company headquartered in Palo Alto, CA that delivers the leading AI-powered Contract Execution Platform for the review, collaboration, negotiation, and execution of legal contracts. The Contract Execution Platform is available by...

Trakti Ltd

Trakti is a peer to peer contract negotiation and management platform integrated with the blockchain. Our platform automates your contract templates and lets you empower them with our smart contract technology, simplifying and streamlining the entire life cycle of commercial contract management. We...

Docskiff

Docskiff is a Systems Integration company that enables companies in their digital journey. Docskiff implements Contract Lifecycle Management (CLM), CPQ, and CRM solutions and built a smart contract and analytics platform to extract and migrate metadata and clauses. We also have custom...
Scroll down to view more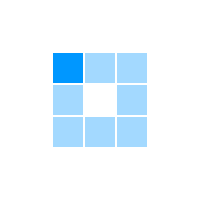 Loading more vendors...
View more
Our research has identified other applications that have indicated contract management functionality, but at this time we are awaiting further data.